THE TIE
The tie is one of the few items in a man's wardrobe that exists solely for decorative purposes. In England it often signifies that the wearer belongs to a certain club or school, but for the rest of the world, it is a piece of fabric, used to add color and style to an outfit.
Decorative neckwear is believed to have military origins, appearing in depictions of Chinese warriors and Roman legionaries. The modern tie, however, is a relatively new invention, dating back to 1924, when a New-York-based tie-maker called Jesse Langsdorf came up with a better way to cut and stitch together the fabric for neckwear. His idea to use a 45-degree angle to the weave when cutting gave the final product more elasticity and less creases. He also sew together three sections rather than just one piece of cloth. His patented innovation is still used to this day.
The standard tie width is 7.5 cm / 3 inches and generally looks good on everyone. Ties that go below that width are considered narrow, while those over 10 cm / 4 inches are labeled wide. When choosing the right tie width, you should think in terms of proportion. If you have narrow shoulders and go for a wide 90's kind of tie, it will probably look like you are wearing a bib. Ideally, you should match your tie width to the lapel width.
Tips
Do not match your tie to your pocket square. Treat the pocket square as your tie's sidekick – they need to work well together and complement each other.
Do not match your shirt and your tie. The whole point of the tie is to add color and decorate. Why would you want it to blend in?
Do not be scared of wearing a striped or checked shirt with a patterned tie. Start easy and as your confidence grows, add more boldness to your experiments. As with most things, practice makes perfect.
Own at least 4 ties – a blue one with very subtle pattern, a striped one, a dotted one and a bolder one, be it in color or pattern. Obviously, novelty ties are out of the question.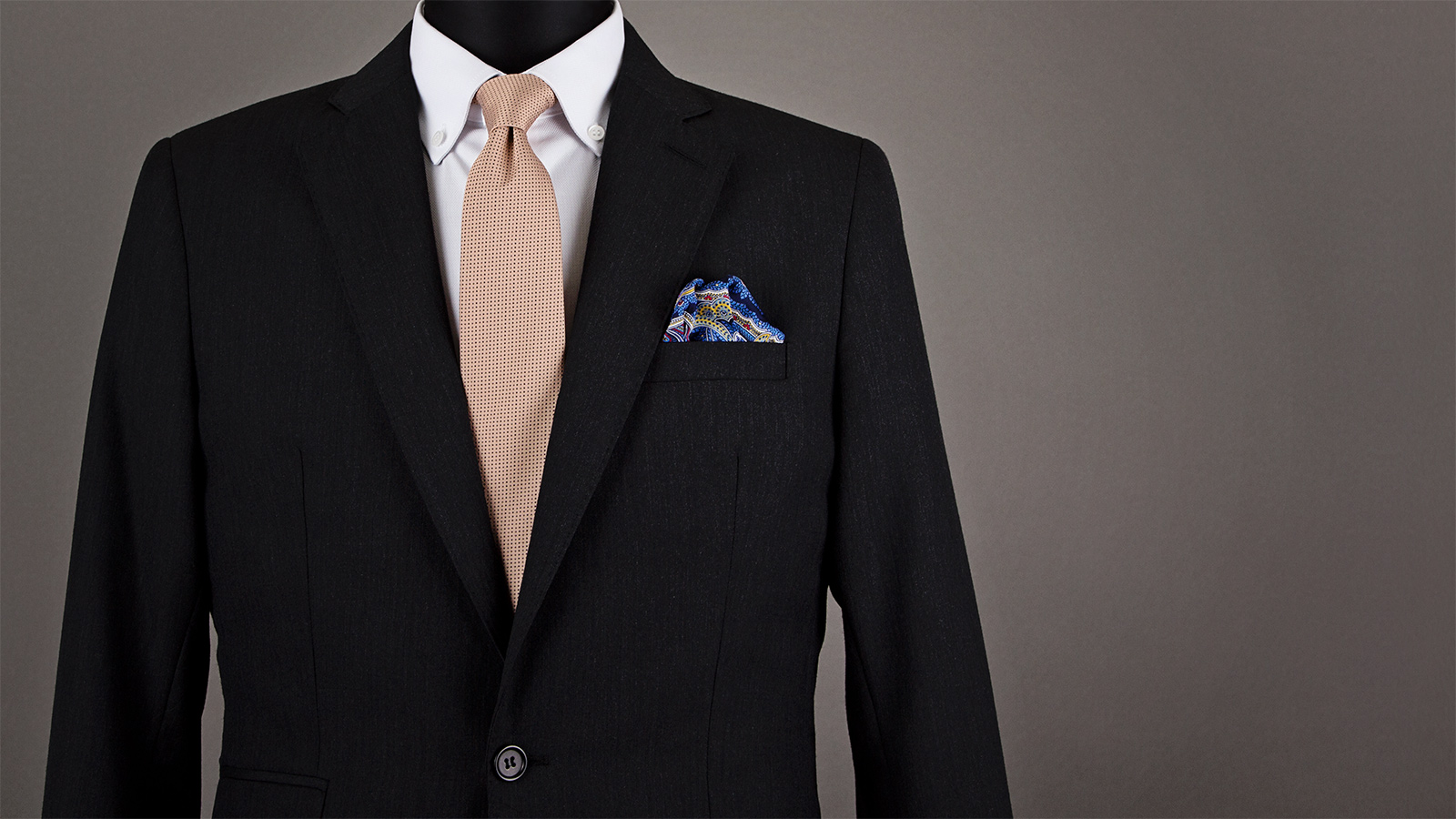 A tie with a subtle pattern works great with a colorful pocket square in a bold print. Go for a pale, solid color shirt to ensure you're not overdoing it.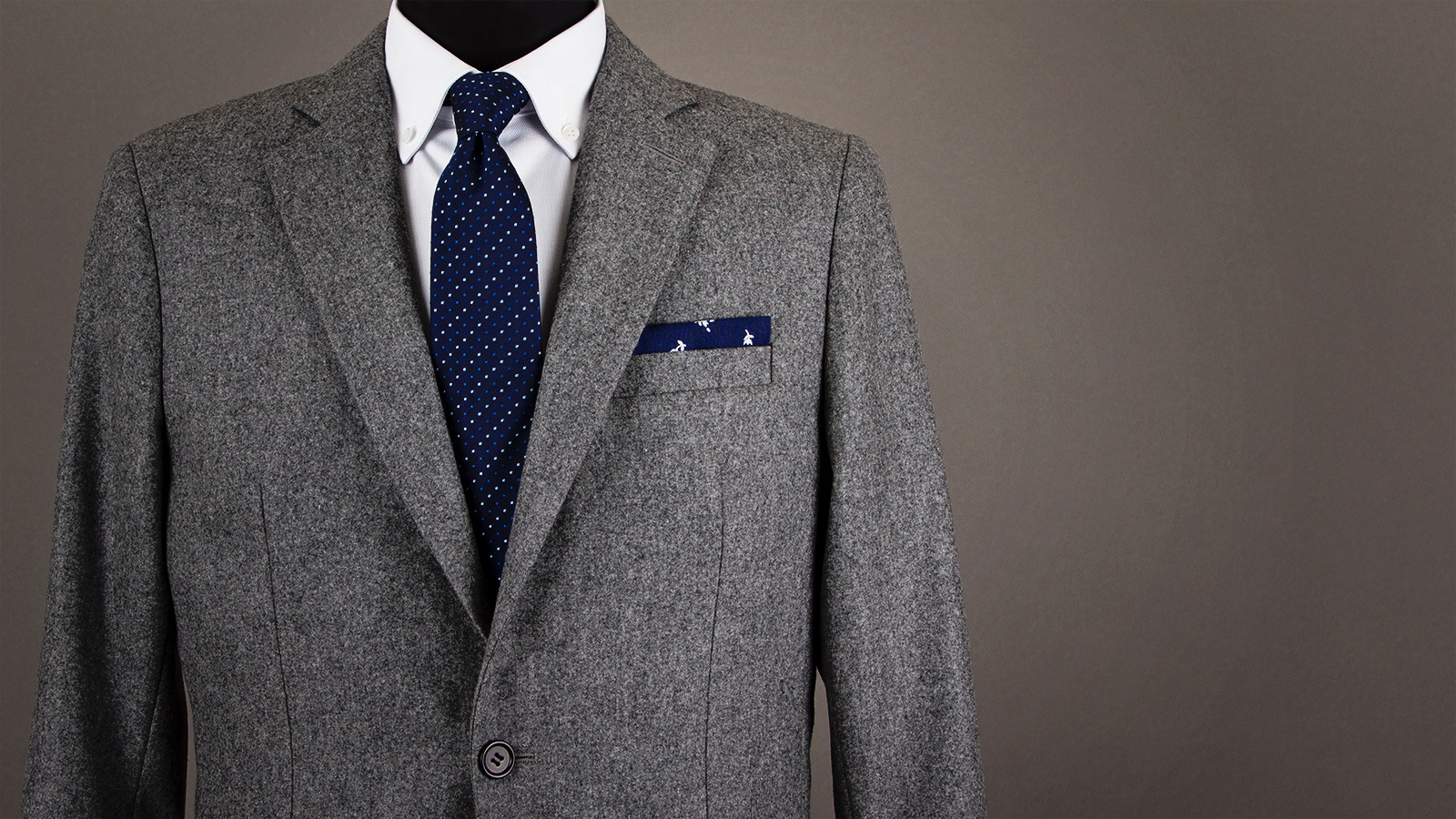 A dotted tie can be complemented splendidly by a flower print pocket square. This works particularly well if stay away from psychedelic prints.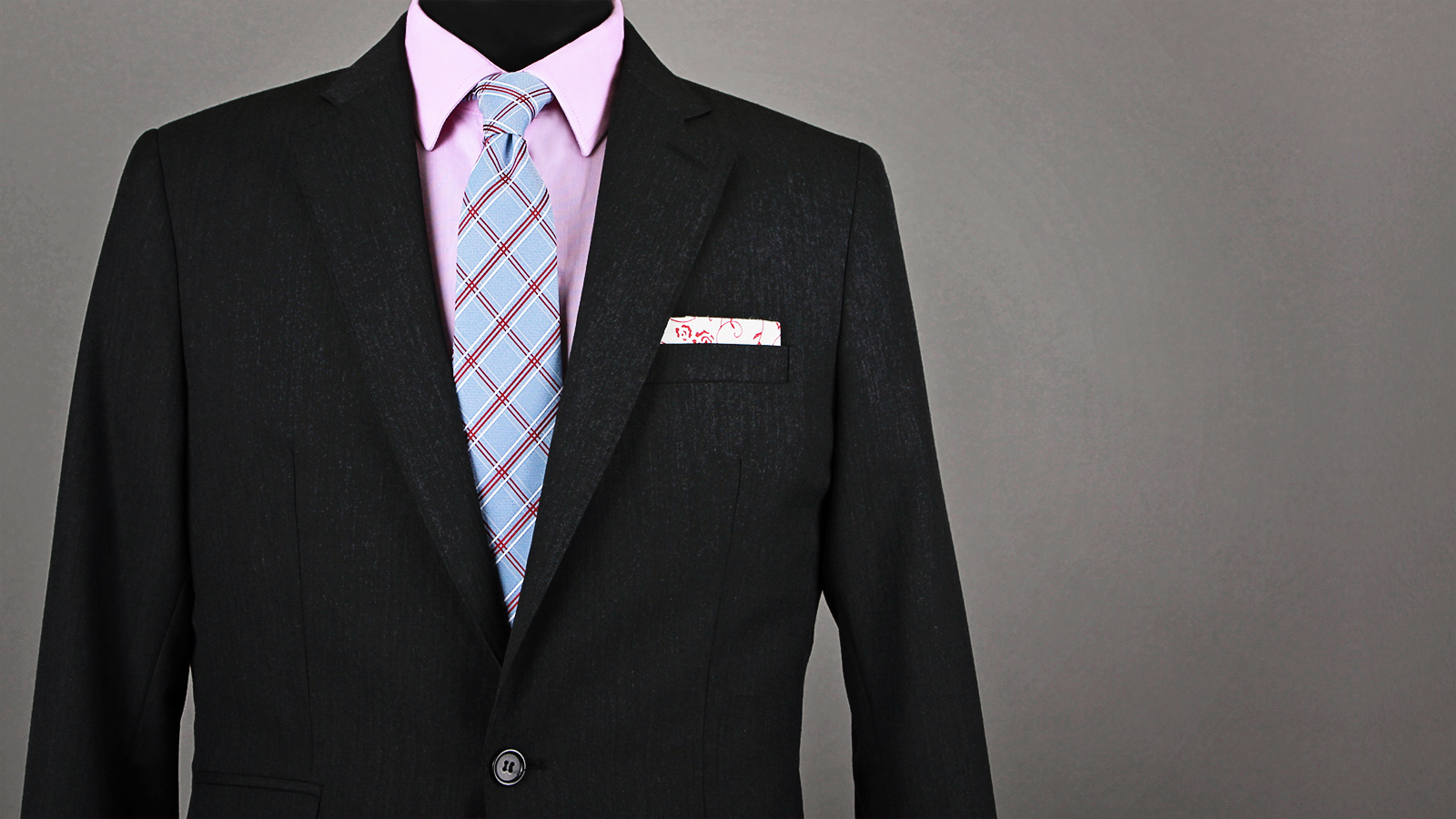 A checked tie needs a simpler pocket square that will not distract the eye too much. Pick one of the tie's paler colors to match your shirt.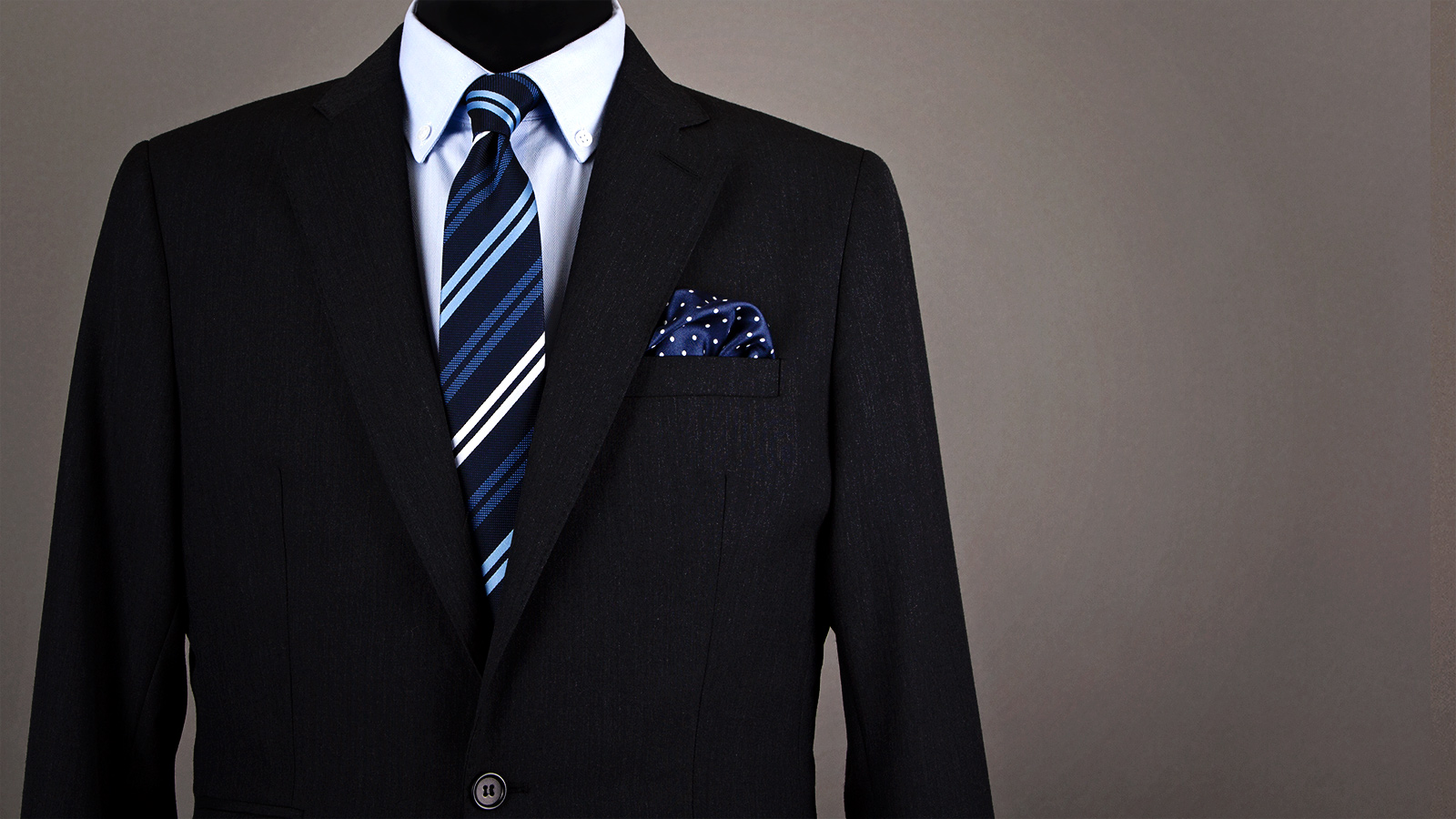 A striped tie and a dotted pocket square can make an exceptionally stylish combination. The colors in both should complement each other.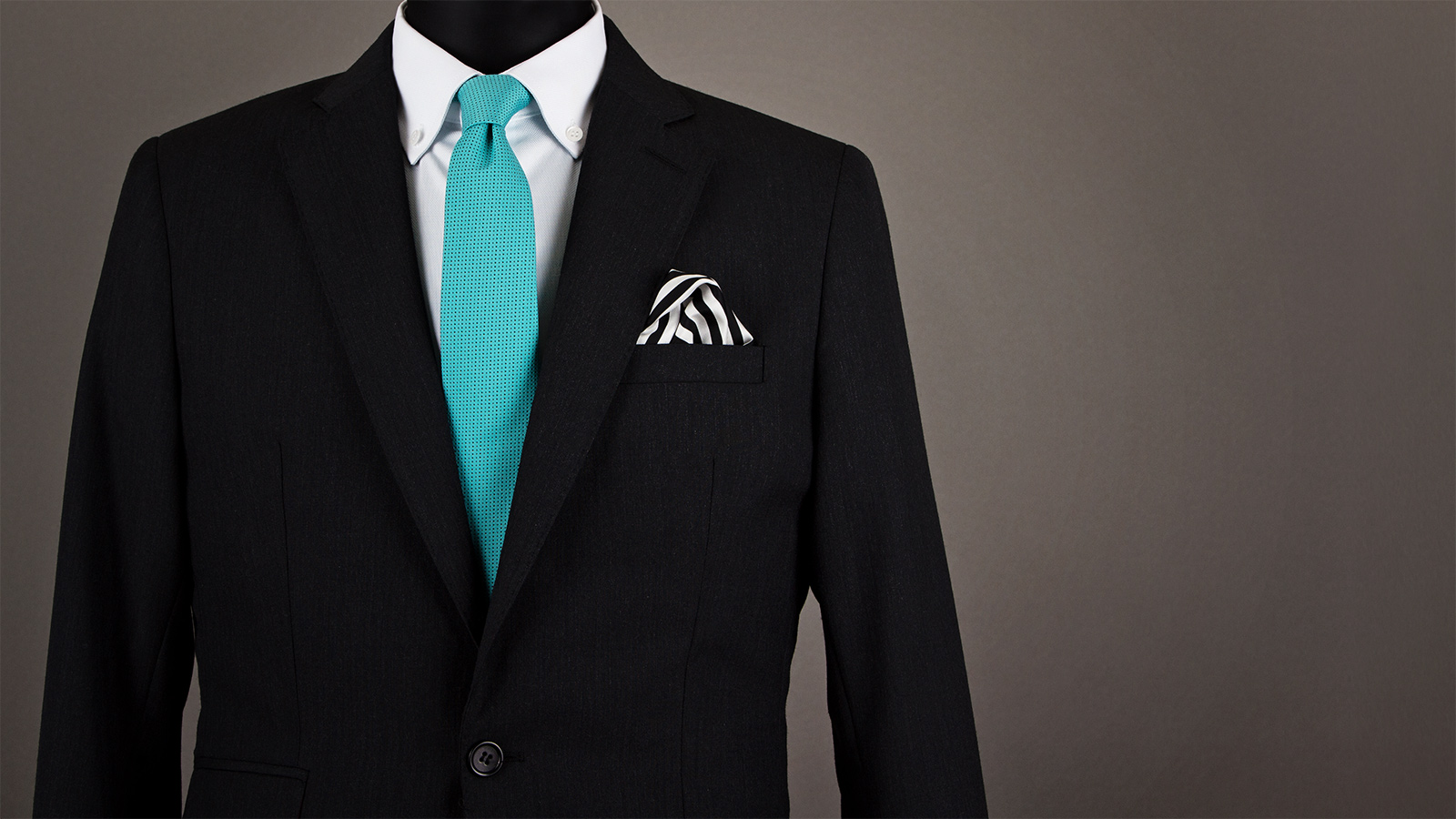 A brightly colored tie will look superb with a monochrome, graphic print pocket square. This normally works best with a plain, solid color shirt.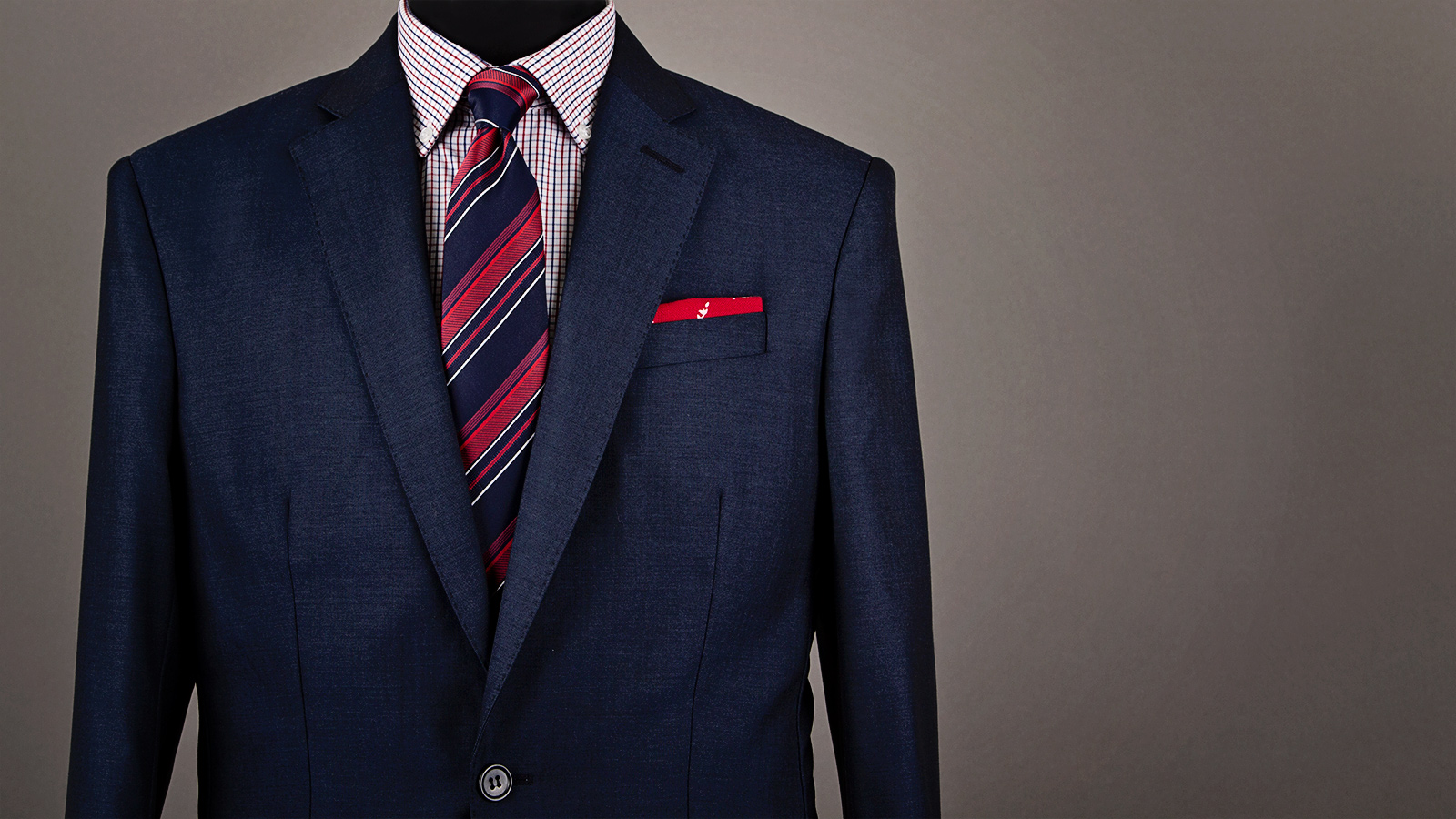 A striped tie and a checked shirt can be a perfect match, but the pocket square should be kept plain. Make sure the colors are well coordinated.